Helping Homeowners
With Their HVAC Needs
Air Conditioning Repair, Heating Repair & Installation Services in Georgetown
Ac Installation
Texas is no stranger to sweltering days and the state's scorching hot weather sure brings a new definition to summer.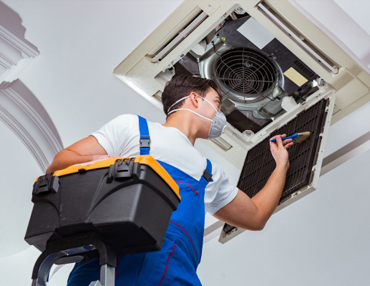 Ac Repair
Summer days in Texas can easily go from hot to scorching hot, with temperatures ranging from 67°F to 98°F.
Heater Maintenance
With  reliable heater maintenance Service available in Georgetown, you can ensure that your home  heating system works well.
Heater Repair
Every home needs a reliable HVAC service provider that offers the best heater repair in Georgetown.
Heater Installation
Finding a reliable heater installation Georgetown expert can be a challenge. Consult with the experts at RogerStuthAC.
Air Purification Installation
Talk to Roger about whole- house air purification systems. you will breath easier in your home.
Don't just trust anyone with your HVAC needs. Instead, rely on me to get the job done. As the owner and lead technician of Roger Stuth AC, I can tell you that DIY solutions are just not enough to keep your system running efficiently. With all the delicate components in an HVAC unit, you need the knowledge, tools, and expertise to address the issue correctly without compromising the integrity of your HVAC. Whenever you need a reliable HVAC technician in Georgetown, TX, give me a call.
Quality Services From a Top HVAC Technician in Georgetown, TX
I Am More Than Ready to Assist You
WHOLE HOUSE AIR PURIFICATION
Roger Stuth can help you choose a whole house air purifier system that matches your particular air cleaning needs. He can install it and keep it running at peak efficiency with regular maintenance visits.
Air purifiers use an ionization chamber, a thorough, air-tight way of improving your indoor air quality. Dust passing through the ionization field sticks to the walls of the chamber, leaving the clean air free to enter the duct system and your home. Effectively, the particles in the air are charged and separated from each other inside the air purifier.
Air cleaners generally use electronic means to filter out particles like pollen, dust and pet dander. This does not necessarily work as effectively for larger particles, as they are not affected by the ionization process. However, it is extremely effective for smaller particles such as smoke, exhaust fumes, and certain gases. If you have high levels of any of these contaminants in your home, an air purifier is a good choice.
Air purifiers are based on the layout of your air handler, and if you need a supplemental air cleaner or filtration system to support your air purifier.
Why do you need whole-house air cleaning?
We inhale over 3,500 gallons of air each day. Children inhale more particles for their size than teens or adults.
Polluted air causes 94% of all respiratory problems.
More than 31 million Americans have been diagnosed with asthma, about 1/3 are children under 18.
About 40,000 dust mites, a common household allergy, can live in one ounce of dust.
An estimated 10-15% of the entire population may be allergic to animals.
A person sheds up to 700,000 skin flakes per day.
FAIR PRICES AND GREAT SERVICE
If you need to repair or replace your HVAC system, call today and talk to one of our HVAC specialists. They'll answer all your questions and arrange an appointment at your convenience.
Locally Managed & Operated
We Repair All Makes & Models
Fully Licensed, Bonded & Insured
NATE Certified Technicians
Needed my units recharged and they came out within 24 hours. Very professional and the cost was very reasonable. I recommend using Roger Stuth if you want a professional who has great pricing.
– M.Stewart
Roger was amazing. Everyone on the Lakeway swap and the people in Lakeway LOVE him. He is HONEST and came out to our house right away. We had an issue with our a/c and it would not turn on. It was a simple fix that took a few minutes and he did not charge us. I highly recommend him.
– Angela Brice
Awesome company. I called and they came within the hour. They were nice, professional, quick and efficient, answered all my questions and were really easy to talk to. I have another job I need to be done and I plan to call them back and request the same crew.
– Peter Paka
Roger is very professional & honest. I have used his company for years to take care of our ac needs.
– Blake Simpson
Called Roger for the first time to look at an issue that has been looked at by other HVAC companies. It is refreshing to deal with an honest service man who tells it like it is and does not try to hard sell you with unneccesary and expensive extras. Will definitely use again!
– Robert F.
Codetic